Contacts
SPECIALIST DENTISTRY IN THE HEART OF ROME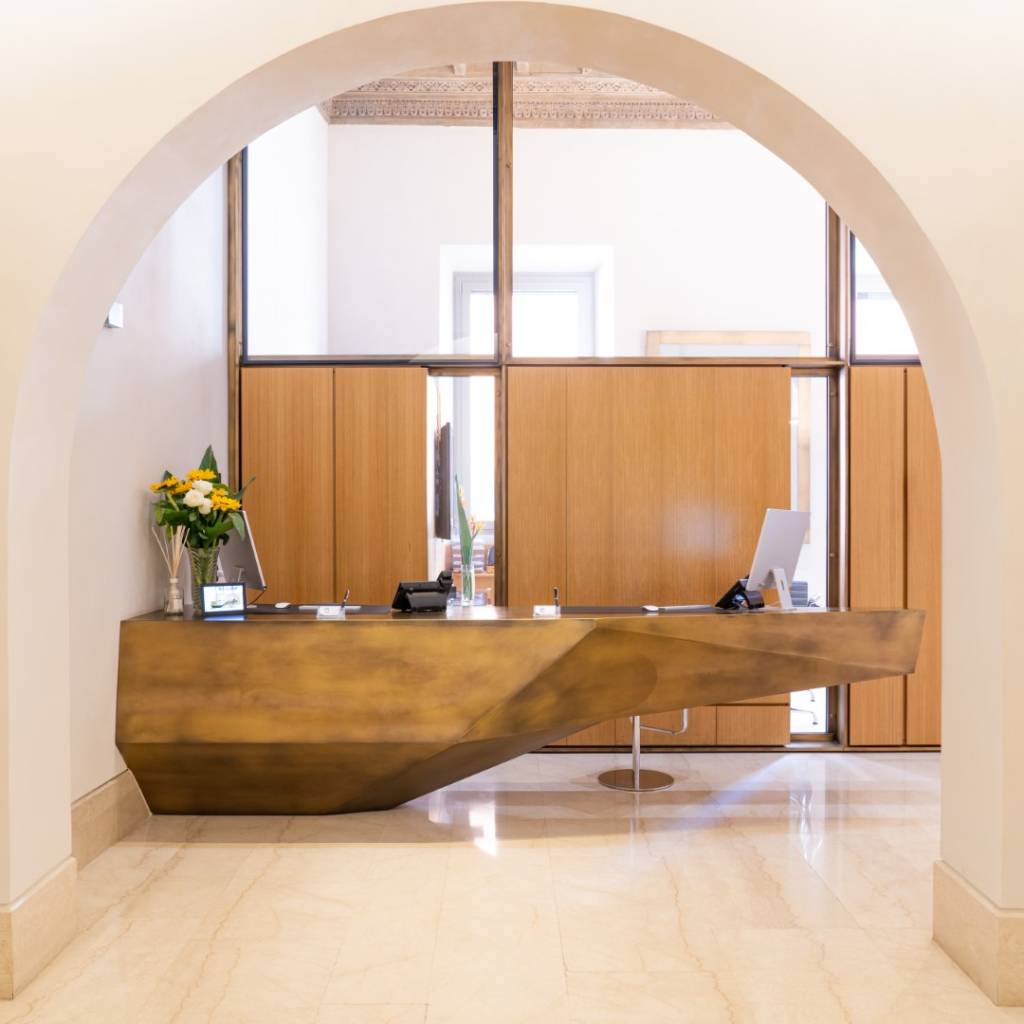 Studio Calesini is located in Via della Croce 77 in the historical, commercial, and administrative center of Rome, a stone's throw from the Spanish Steps, Piazza del Popolo, Trevi Fountain, Colosseum, and Piazza del Parlamento, in the heart of the Capitoline shopping.
The studio is located in a pedestrian area of extraordinary beauty from which the most important archaeological and museum sites and the major art galleries of Rome are easily reachable on foot.
The firm, founded in 1979, was active in the office in Via Frattina from 1983 to 2012 and has been operating since November 2012 in the new office in Via della Croce 77.
It is easily accessible by car, taxi, metro or bus. Our executive assistant will be able to recommend to patients not resident in Rome a series of hotels in the historic center near the Studio.
Hours:
Monday from 14.00 to 20.00,
Tuesday to Friday from 09.00 to 17.00.
How to reach us:
Where to park your car: The studio is served by two large parking lots five minutes away on foot. Parking Villa Borghese (Viale del Galoppatoio, 33), Parking Ludovisi (Via Ludovisi, 60)
Fill in the fields to book a visit