SEVEN GOOD REASONS TO CHOOSE US
Our Studio has been active since 1979.
Experience
Dr. Calesini is the past president of the Italian Academy of Prosthetic Dentistry, considered one of the world's most quoted dental scientific societies. He is an active member of some of the most prestigious international scientific societies and, for over 40 years, has taught at the university level and in private continuing education. He has held over 1000 seminars and conferences in Europe, Asia, and the USA.
The team
Our team comprises experts in all dentistry branches with particularly advanced training in prosthetics, aesthetics, conservation, sedation, and implantology. Particular emphasis is placed on strategies for preventing diseases of the oral cavity.
We are also particularly proud that some of Europe's most acclaimed dental technicians collaborate with our practice.
Organization
When the intervention of an external expert is needed, our executive assistant will arrange appointments and coordinate the development of the treatment plan to optimize your time and minimize costs.
Comfort
In our practice, we practice dentistry in sedation and many other services to guarantee you a therapeutic experience in maximum comfort.
Technologies
We use the best technologies available today, such as:
– Digital X-rays
– 3D cone beam radiographs
– Laser and radiofrequency scalpel
– Fingerprints
– Intra and extra-oral scanners
– Digital recordings of mandibular kinematics
Expert consultation
Before starting any treatment, we always complete an expert visit from which a detailed treatment plan and a precise cost estimate are derived.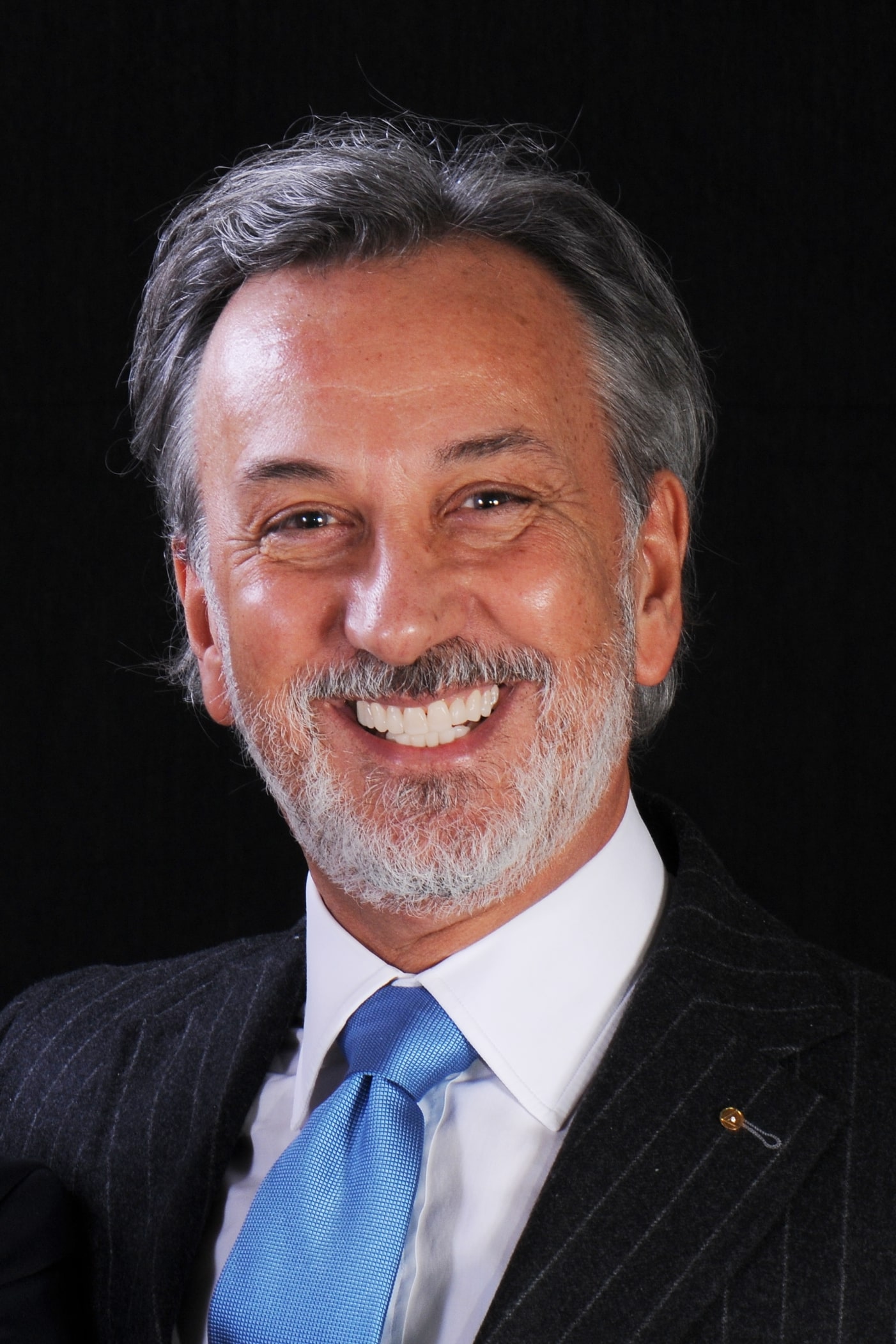 DR. GAETANO CALESINI
DOCTOR-SURGEON EXPERT IN DENTISTRY AND DENTAL PROSTHETICS
Graduated in Dental Technology.

Graduated in Medicine and Surgery.

Specialized in Dentistry and Dental Prosthetics at the University of Rome.

Speaker at numerous international conferences in Europe, the USA, Asia, and the Middle East.

He has published numerous scientific papers in international journals.

He holds some patents in the implant-prosthetic field and has developed original techniques that have found wide diffusion in the profession.

Co-author of the books: "Biomimetic Implant Prosthesis: Morphogenic Tissue Management" for Quintessence Publishing Edition – "Oral Implantology" and "Implant Prosthesis. The restoration of oral homeostasis through single restorations" for Editions Martina Bologna, Italy.

He has taught at the Universities of Rome "Tor Vergata" and Chieti "Gabriele D'Annunzio".

Lecturer in post-graduate Masters at the Universities of Naples, Modena, Milan, Florence, Chieti, and Rome.

Adjunct Professor in Fixed Prosthetics, University of Rome "Tor Vergata" in 1989-1991.
From 2007 to 2013, he taught an implant prosthetic clinic at the University "Vita Salute San Raffaele" in Milan.

2009-2010 President of A.I.O.P. (Italian Academy of Prosthetic Dentistry).

An active member of A.A.O. (American Academy of Osseointegration) and S.I.O. (Italian Society of Osseointegration).

Since 2013 elected Honorary Member of S.I.D.O.C. (Italian Society of Conservative Dentistry).

He is a member of the scientific committee of numerous specialized journals.

He practices as a freelancer in Rome with activities dedicated to Prosthetic Dentistry and coordinating a group of super-experts.
Calesini dental clinic
AT THE FOREFRONT WITH NEW TECHNOLOGIES
Specialized dentistry in the center of Rome, founded in 1979, is characterized by the rigorous application of the most up-to-date diagnostic and therapeutic protocols based on scientific evidence and using the latest generation materials and instruments.
Dr. Calesini coordinates a group of experts who, thanks to a rigorous multidisciplinary approach, guarantee functional and aesthetic clinical results consistent with both the clinical needs and the expectations of the most demanding patients.
Expert dental practice in Rome
Expert dentistry – Rome Center
At Studio Calesini, we believe in a multidisciplinary approach that combines the expertise of experts with their ethical qualities, offering quality therapies based on effective and safe protocols.
The sense of belonging, empathy, and intellectual curiosity inspire our way of being and identify the people we work with who, like us, are not satisfied with anything less than excellence.
Studio Calesini, for over 40 years, has linked its development to the well-being of the people on whom (and with whom) it operates.
Our dental practice has moved since 2010 from the historic office in Via Frattina to the new office in Via Della Croce 77, remaining in Rome's beating heart.
Although born from logistical reasons, the idea of changing location was followed because it represented the opportunity to progress in the typical path of human and professional growth for me and my team.
An address, a place, does not belong only to the city's toponymy but also the memories of each of us, to the experience of those who live there or have lived there. The office in Via Frattina has been where our professional career has developed over the last 40 years.
Over the years, we have matured, increased our skills, strengthened the working group, and the number of patients who have placed their trust in us has grown exponentially.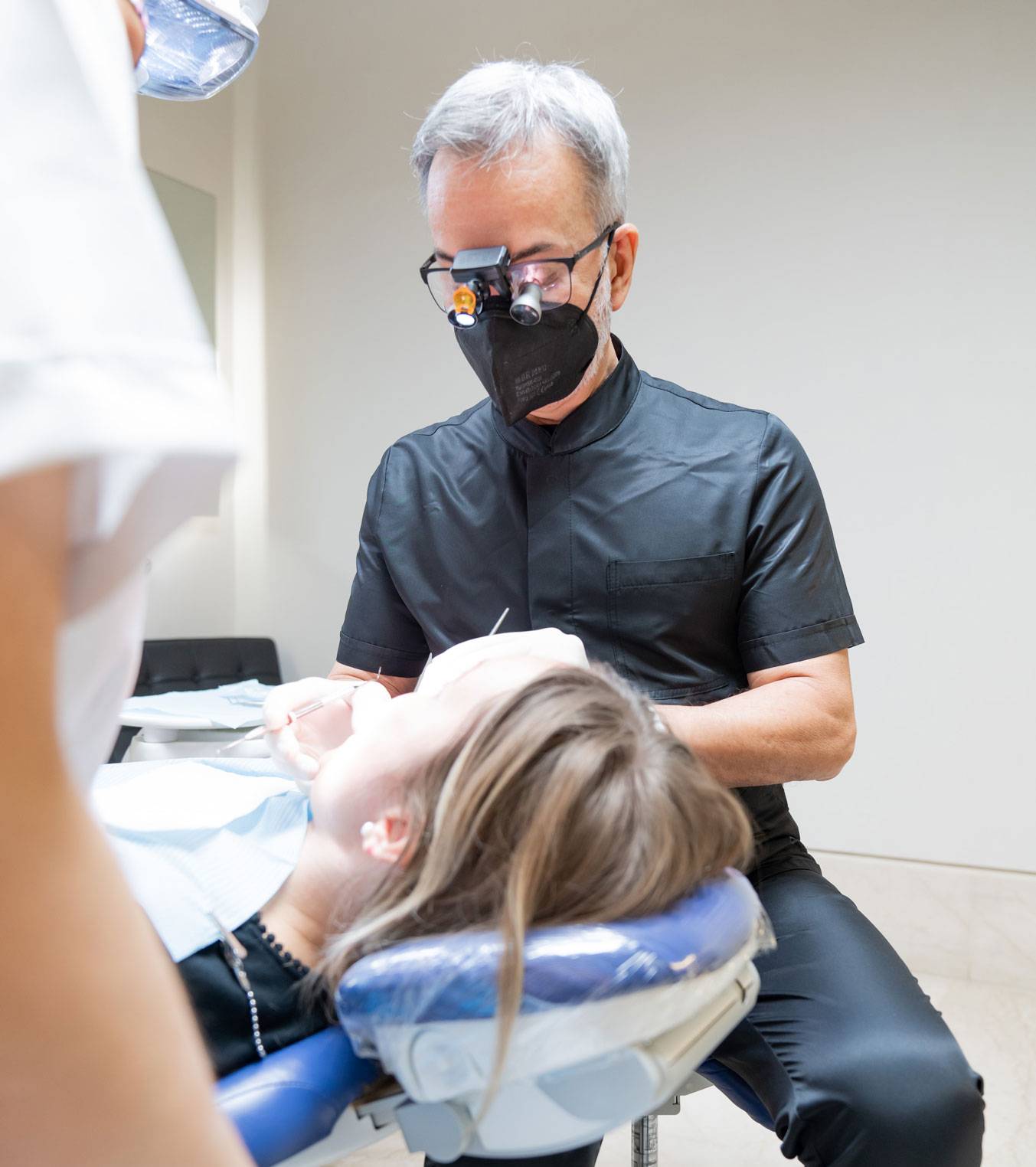 Now, we are in a more prominent and welcoming location, renovated by architects Ida Capra, Gianluca Graziani, and Cristiana Sarapo, through a shared and participatory creative path that has managed to translate technical requests and emotive perspectives into reality.
A new place also represents a new beginning, which has contributed to, and will continue to, renew stimuli and objectives of a working group today more aware of what has been done and, above all of what remains to be done to satisfy the needs and expectations of the patients who rely on us.
Welcome then. Thank you for following us and for continuing to place your trust in us!